Looking For East Grand Rapids MI House Cleaning Services?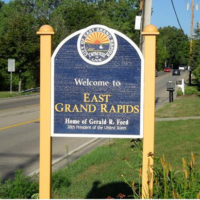 Finding East Grand Rapids, MI cleaning services should not be hard to find in one of the treasured spots in the Grand Rapids metro area. If you live in or are looking to live in East Grand Rapids there are many reasons why.  East Grand Rapids has some of the most beautiful homes around Grand Rapids. This area boasts affluence and beautiful mansions lining beautiful Reeds Lake.  Taking care of these homes can be a lot of work.  Keeping up the house inside and out can be a daunting task. Especially when you have limited time and are juggling your family's hectic schedule.  Whether you live on the lake or enjoy a house on the quiet streets of East Grand Rapids, let Less Mess With Jess cleaning company worry about your house cleaning services so you don't have to.
If you are already a resident of East Grand Rapids then you already know what makes this area great.  They have great schools, a great library, beautiful main street and of course Reeds Lake. Just drive around East Grand Rapids and you will find a collection of beautiful homes with some great history. With it's close location to downtown Grand Rapids, it makes an ideal location for those who own a business or work in an office downtown.
Less Mess With Jess provides cleaning services in East Grand Rapid, MI.  For over 10 years we have been cleaning homes throughout this wonderful city.  We take a lot of pride in providing top professional cleaning services in this treasured area of the city. No matter if you live in a lake side home or enjoy the quite tree lined streets our service never changes; affordable, detail orientated, and house specific!  Your home is your own personal place.  We offer a wide range of services from bi-weekly, weekly, and monthly cleaning services to East Grand Rapids home owners. Each professional cleaner has the experience to make your home shine! Generally, after the first couple of cleans we like to follow up to make sure that you have been happy with the cleaning services.  Often, due to little personal preferences, we can make slight changes so your home gets cleaned exactly or above your expectations every time!  Take advantage of our free cleaning quotes today.