What To Expect When You Call Us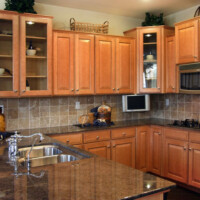 With so many house cleaning companies in Grand Rapids MI, there generally is not a good way to know how they operate until you hire them.  I want to shine some light on exactly how we approach getting started with new clients and what that typically looks like.  We strive to make sure that your experience is a professional one and that you understand how things generally progress from when you call for a free quote to the first couple of cleanings.  I wanted to provide you some more details on what you can expect from our Grand Rapids House Cleaning Services.
You just filled out a form or made a call for residential cleaning services
If you submit a form we strive to contact you within 24 hours.  It may take a little longer if you submitted it over the weekend or a holiday.  We want to let you know as soon as possible that we did receive the form. If we need to call you back at a better time, you will at least  know that we received it. Obviously, if you call it will be easier to get in touch with us right away, but if you leave a message we strive for that 24 hour turn around as well. Often we want to just get a chance to talk with you and hear about your Grand Rapids MI home. Sometimes we can give you a rough estimate based on your homes square footage along with other factors like the number of bathrooms, bedrooms, etc.  At this point it gives you the option to feel us out as well.
After talking on the phone it's generally followed up by a visit to your home
During the first phone call we generally like to set up a time to look at your home.  If we provided a rough estimate over the phone, that was based off some general items.  But each Grand Rapids MI home is different and it really takes us coming to your home and looking at all the details in person.  No one likes to be quoted one price only later to find out they were under quoted.  On occasion this does happen for a variety of unusual circumstances.  However, we truly strive to be as accurate as possible. No one likes to feel they are getting the up charge after they hired a Grand Rapids cleaning service.  This second contact gives you another opportunity to feel out the company, owner, etc to see if they are going to be a good fit for you and it hasn't cost a dime yet!
Getting started on the house cleaning for the first time
Most likely between the initial call and a house visit we have worked out the price and home cleaning start date.  We should have also discussed the first cleaning because it can be time intensive. The first time we house clean WILL take a little extra time to clean.  We should have discussed this with you when we came to give you an estimate so hopefully this will not come as a surprise.  While most people do strive to have a clean house, it can take some time to do a deep clean and really get on top of the dirt and grime. I hope you are expecting a professional cleaning company to provide a deeper clean than you would normally do on your own.  But this does mean it will take a little longer the first time. Once that is done we settle into a more normal routine and the time to clean WILL drop.
After the first few house cleanings we follow up by phone or email
After the first 'deep' clean we will settle into a more 'normal' routine.  The problem can lie in what normal means to each person.  Normal for one personal may not be normal for our house cleaning services.  DON'T WORRY!  This is why we follow up with you after the first 2-3 cleans to make sure our 'normals' are the same.  If there are things that need to be adjusted we talk and almost 100% of the time can accommodate the changes.  Every house is different and so are the cleaning details.  We work hard to make sure that you get the professional house cleaning service you wanted.
Learn more about our cleaning service packages, our Grand Rapids MI residential cleaning services and our service locations by navigating our site.  If you are ready to get this process started then just fill out the form on the side of the page or give us a call