How Much Does Grand Rapids House Cleaning Services Cost?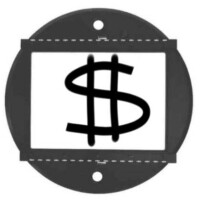 For those who have never hired a house cleaning service before, the first thing that most wonder is how much?  How much does a Grand Rapids MI house cleaning company charge for their services?  This is a great question!  If you are like most, you have an assumption for what the services are worth, but want to know what the actual service will cost.  In this blog I wanted to provide some details and some considerations for those who are looking for what a house cleaning service costs in Grand Rapids.  While I am a huge fan of getting the most for my money, I also believe you pay for what you get (most of the time at least).
Setting the stage – When a bargain turns into a not so sweet of a deal….
Once again, I am a big fan of getting the most for your money, but I also believe that generally you get what you pay for.  So I don't think looking only at price is the best way to select any thing, including cleaning services. How many times have you found a sweet bargain, which didn't turn out to be so sweet?  My hand is raised!  I have been burned a few times on a bargain service only to find myself wishing I had gone somewhere else. I ended up being very frustrated with the service.  To sum it up, look at price, then look at what your getting as a whole.
Factors to consider – What are you getting with the cleaning services?
Let's discuss some factors beyond actually doing a good, detailed cleaning.  That is expected of every cleaning service. There are some tangible and intangible factors to consider when it comes to hiring a Grand Rapids cleaning service.  First the tangible items.  Many factors go into what makes up a price for cleaning services.  One specifically is insurance.  Finding a cleaning company with insurance will mostly likely increase the price by just a little bit.  At Less Mess With Jess we think the trade off is worth it.  I wrote about the benefits of a cleaning company with insurance in an earlier post.  Non-tangible factors are a little harder to define.  But there are two factors I think clients have come to appreciate.  The first is being timely.  Knowing that your cleaning service is going to show up on time, every time is wonderful!  The second is how comfortable you feel with them. By hiring a cleaning service you are letting them into your personal place.  Feeling comfortable and knowing that you trust them is worth it!  Make sure you consider all the factors when choosing a cleaning company.  Finding the lowest price isn't worth possible headaches.
Actual Cleaning Service Pricing – Get ready for a wide range of prices!
There are a lot of places to look online to find the specific pricing of cleaning companies.  Some will have it on their websites, others you may have to call.  For professional Grand Rapids cleaning services you should expect to pay anywhere from $20-$40 per hour depending on your house, location and the type of service that you are looking for.  Make sure you ask if they charge by the job or by the hour. Depending on your needs, having a company charge by the hour can be beneficial.  Hiring someone by the job can make it easy on the budget and limit the 'sticker shock' of seeing a larger bill than what you had expected.  Less Mess With Jess offers affordable Grand Rapids MI Cleaning services for both homes and office.  If you are considering hiring a cleaning company and want a free estimate just give us a call or fill out the simple form.