Cleaning Services Grand Rapids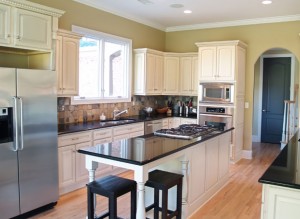 Our cleaning services are offered throughout Grand Rapids Michigan.  With so many wonderful things to enjoy about West Michigan, you should not spend your time worrying about a clean house.  If you live in the Grand Rapids Michigan area and are looking for cleaning services in Grand Rapids to help free up more of your time, then Less Mess With Jess cleaning services Grand Rapids is an easy choice for your home.  Cleaning services in Grand Rapids should offer you a wide range of services.
Wide Range Of Cleaning Services in Grand Rapids Are Available
Having a wide range of cleaning services is key.  But with so many options what do you choose first?  The first step in finding a cleaning service Grand Rapids is making sure you feel comfortable with the company.  Every home or office is unique.  Every individual is unique.  Less Mess With Jess cleaning services Grand Rapids understands that.  Being a locally owned and small cleaning company we take pride in developing an understanding of your home or office.  Some Grand Rapids cleaning companies work off a list.  This can be good in a lot of cases to make sure all areas of your home are cleaned to your expectations.  However, our cleaning services Grand Rapids want to speak with you directly and truly understand what you want do.  This will make sure that time is spent on cleaning the most important items to you.
Let Our Cleaning Services Grand Rapids Go To Work Today!
Once we understand what specific items you want cleaned, we will start right away providing top cleaning services Grand Rapids.  Whether it is cleaning kitchens, bathrooms, living rooms, or other areas of your home, you can be assured that professional cleaning services Grand Rapids will meet your expectations.  Each cleaner is fully trained.  Each understands the importance of quality cleaning services.  We also can provide natural cleaning products making your home environmentally friendly.