Cleaning Service Packages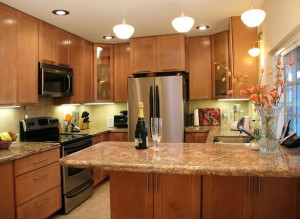 At Less Mess With Jess cleaning services in Grand Rapids, MI we offer a wide range of service packages to fit your needs.  With this wide range of available cleaning service packages you can be sure to find one that fits your schedule and budget.  If you don't see a particular schedule below don't worry. We are flexible. Just give us a call or email us.  We can work out the details.
One Time Cleaning Services
Sometimes there are times you need a little extra hand to get on top of your cleaning.  Our one time cleaning services offer just that. Our professional cleaners will make sure they understand exactly what you are looking for, and get to work on a deep cleaning. Let us help you get on top of your cleaning so you can focus on other things.
→ Learn more about one time cleaning services here.
Weekly Cleaning Services
With your busy schedule there is always a long list of "to do's" that need to get done.  Typically cleaning makes it way down the list as the day wears on.  Hiring a professional Grand Rapids cleaning service will help you take that off your list.  We come prepared every week ready to wipe away the dirt and grime leaving you with a spectacular shine!
→ Learn more about weekly cleaning services here.
Bi-Weekly Cleaning Services
This is one of the most popular options.  It is a huge weight lifted knowing that every other week you will have a professional cleaning company scrubbing, cleaning, washing your home with exceptional detail. Take advantage of these cleaning services between your regular pick ups.
→ Learn more about our bi-weekly cleaning services here.
Monthly Cleaning Services
For homes that require cleaning services on a monthly basis, rest assured that each cleaning will freshen your home or office.  This is a great service for those who may be out of town a lot, or for those who may enjoy cleaning, but want a little extra help.
→ Learn more about our monthly cleaning services here.