Cleaning Grand Rapids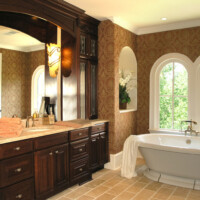 With some much going on, your busy life can pull you in a lot of different directions.  House cleaning can quickly become last on your list of priorities.  Before you know it 10pm has come, the night is winding down, and the last thing you want to do is house clean.  Less Mess With Jess cleaning Grand Rapids company can help!  Finding a professional cleaning service in Grand Rapids should not be difficult.  Top cleaning Grand Rapids, MI services come in many different forms.  Make sure you select a cleaning company you are comfortable with.
Do you own a business in Grand Rapids?  If you are looking for the best cleaning Grand Rapids services, then we can help!  Less Mess With Jess office cleaning provides top office cleaning services in Grand Rapids.  Your companies business is not to keep it clean.  It is not to provide your clients with a clean atmosphere, dirt free shine.  You provide your clients with services you are passionate about and an expert in.  That is the same with us! We use top cleaning Grand Rapids products to make sure your clients notice you and not a dirty office.  We have been providing professional office cleaning services for over 10 years, and our passion to provide a spectacular office clean is what our current clients love.
No matter if you own a service company, or just don't want the hassle of cleaning your Grand Rapids home we want to hear from you.  We welcome inquires for office cleaning Grand Rapids services and home cleaning services in Grand Rapids, MI.  If you desire professional, consistent, dirt free cleaning, then Less Mess With Jess is a simple choice.  You can leave your home or office to our professional cleaners knowing with confidence that your cleaning company has completed all the work.   Dirt, grime, and dust will be swept away by our expert cleaners who know you have entrusted us with your cleaning needs.