2012 Thanksgiving Thanks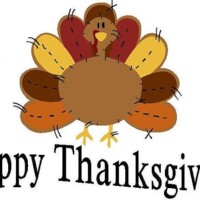 With the 2012 Thanksgiving holiday just behind us, one can't help but think back over the past year and give a little thanks through a few short words on this blog.  Less Mess With Jess, which offers house cleaning services in Grand Rapids MI has continued to grow over the past year, which is something to be very thankful for.  But the growth is not because of Less Mess With Jess per-say, it has to due primarily with a couple of factors. I wanted to take a few minutes and say thanks for a couple of things.
Thanks to Wonderful Clients
One of the factors is having great clients. Everyday we are out cleaning and working to serve you best.  We have received numerous letters letting us know that you appreciate the hard work and the way the house looked after we cleaned. Some have specifically helped us with some marketing efforts, knowing we were looking to expand. Others have helped us make some small improvements which only helps us provide top quality cleaning services.  Where else can you get to know such wonderful individuals who take an interest in your life and business?
Thankful for Wonderful Help
Having started cleaning over 10 years ago, my personal schedule was getting pretty full, so the decision was made to look for some additional help.  However, the company didn't want to loose the personal touch and hard working attitude.  What resulted was a wonderful group of individuals who really took an interest in, not only cleaning, but in the clients as well.  House cleaning can be extremely hard work.  Each has taken such initiative in each job and put in a lot of hard work.  It is always great to receive a little note or letter saying the they did a great job or they really appreciated how well their home looked.
Looking Forward to 2013
I know that November is not even over yet, but we have been looking to 2013.  If it is anything like 2013 it will have its up's and down's.  But hopefully come Thanksgiving 2013 there will be another list of things to be thankful for. We hope that you also had a great Thanksgiving!