Grand Rapids Cleaning Services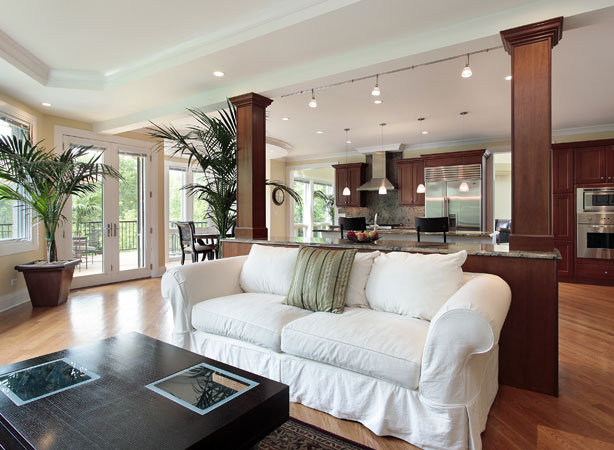 Less Mess With Jess has offered Grand Rapids house cleaning services and small office cleaning services for over 13 years. Often times cleaning is the last thing you want to do, let alone worry about fitting it into your busy schedule. Let our house cleaning services take cleaning off your to-do list!  With a wide range of service packages available, we're confident you will find one that not only matches your budget, but fits your busy schedule as well. Our detailed cleaning services extend throughout Grand Rapids MI.
Our Grand Rapids MI house cleaning services will provide you with a sparkling clean every time. If you're looking for a consistent, detailed house cleaning service, visit our house cleaning page to find a list of our services, links to our service packages and areas that we serve. If you're busy, if you just need an extra hand, or just want to stop worrying about getting the chore of cleaning your house done, then let Less Mess With Jess get to work for you!
Our Grand Rapids MI office cleaning services are ideal for any small to medium size business that needs office cleaning, but the service won't be defined as 'janitorial', which generally aligns more with cleaning needs of large commercial or industrial spaces. We specialize in small to medium office spaces. Learn more about our specific commercial cleaning services on our office cleaning page. There you will find a more detailed list of what we clean and what you can expect from us.  Get started today with a free cleaning quote!
View Cleaning Service Packages
Each client is different and so should your cleaning service. That's why you get a wide range of cleaning packages to choose from. Not everyone needs a cleaning service on a weekly basis. One of our most popular options is a bi-weekly service. Our goal is to accommodate your budget and scheduling needs. Learn more about each package on our cleaning packages page. 
View Cleaning Service Locations
Our cleaning services cover most of Grand Rapids, MI. Wondering if our cleaning services are offered in your area? Then take a look at our service locations page.  You will find the main areas were we offer house cleaning and office cleaning.  But don't be discouraged.  We couldn't put all our service locations on there.  If you are wondering if we service your location just give us a call. We may already be cleaning in that area!